[Accelerator] Business Basics: Customer & Community Engagement in a Digital World with IBM
[Accelerator]* Workshop on "Customer and Community Engagement in a Digital World" with IBM


"80% of CEOs believe that their companies are delivering a great customer experience. On the contrary, only 8% of customers think so."
Managing all customer touch points to maximize effectiveness and efficiency, align to overall customer driven strategy and increase customer intimacy and loyalty can be a reason for winning or losing in today's world. 
In this workshop you will work on:
Understanding the purpose of Customer Engagement
Learning from Customer Engagement Case Studies
Creating Personas and Customer Journeys
Thinking of needed capabilities for your Customer Journey
Discussing the impact for your Social Start Up
Your hosts: 
Thomas Baumgärtner is a passionate Strategy Consultant with a focus on Digital Innovation & Social Networks. He has a background in Business Informatics as well as Entrepreneurship & Innovation and he is working for the consulting arm of IBM.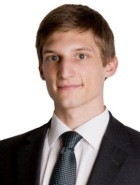 Philipp Kamaryt has a background in Business Administration and is working as an IBM Consultant. He is an enthusiastic Business Strategist, especially in the field of Social Networks.
*The Impact Hub Vienna Accelerator Program is a series of workshops, labs, and meetings with top-notch experts and investors with the aim to accelerate ideas to action and impact.