Skill Share Breakfast #3 – Getting Started with Social Media [members only]
Getting Started with Social Media
For everyone who wants to get their hands on social but doesn't really know how to use it, Alice Katter will offer a small social media workshop that covers the basics of social media.
Social Brand Strategist Alice Katter will share some first actions you will need to think about when using social media as a brand and lets us have a look at social media in a whole brand context:
Why it's important to be online
How you can use social media for your business
What to think about before going on social
How to set attainable goals
An overview of different channels
Some best practice examples of how to use those channels.
What should you bring?
notepad and pen
smart phone
business cards for networking
positive attitude and your happy self!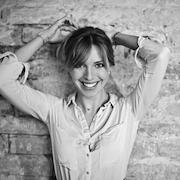 About Alice Katter
I help businesses building up their brand online, by creating a compelling brand story and online communications strategy that helps building up awareness online and offline and inspires organic social conversations.