Skillshare Breakfast #11 – Holacracy ® [members only]
Holacracy: a new social technology – an organizational operating system
The problems of our actual working world are obvious. Reaching from environmental disasters to personal burn-out to unsatisfied employees – the field is way to big to be described. One major trigger to this unhealthy development is the way we understand work and the way we organize it.
A lot of new organizational models are popping up globally. They are very different in some ways, but all share similar basic principles. Experience shows that these organizations have a huge positive impact on their environment and the people who work in them. Holacracy is one of those new forms of organizing. It's a new social technology, an organizational operating system, and it's a fully described practice that is scalable and can be adopted in all kinds of organizations.
In the skillshare breakfast session we will have a look at the way these new operating systems work and at their benefits especially for scaling start-ups. We will have some space to discuss your questions concerning Holacracy and organizational design.
Our Presenter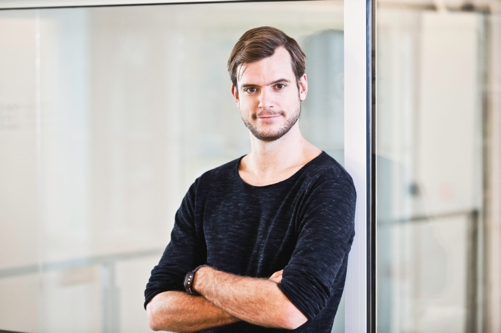 Stefan is a partner of dwarfs and Giants, an innovative organization-design and strategy partner for the 21st century that follows the purpose to rewrite the future of organizations. Starting with a technical background Stefan followed his passion to create spaces where people can co-create and unfold their full potential.
Further information:
www.dwarfsandgiants.org
PLEASE NOTE: This event is for Hub Members only.
—
"Skill Share Breakfast" is a monthly mini-workshop event series hosted by and for members of Impact Hub Vienna, aiming to provide a platform for skill-exchange among the members of the community on a crowdsourced (bring-your-own-breakfast) basis. For more info on the upcoming Skill Share Breakfasts get in touch with Alex [skillshare@thinking-company.at].
Not a member of Impact Hub Vienna and interested in joining? Find out more how to become a member and what does a membership include here.