Skillshare Breakfast #13: Creative confidence [members only]
Today, everybody wants (and needs) to be creative, companies look for creativity as most demanded skill and surely it's at the root of any innovation.
Nevertheless, no other skill seems that elusive, that vaguely defined and that often misunderstood as creativity. This leads to people regularly opting out of "being creative" or feeling uncomfortable to talk about them being creative.
Understanding what creativity is (and what not) and re-experiencing your creative confidence can help you to sharpen your creative mind as a starting point for innovation, change and a richer life.
This is what will happen
Creativity and design are key skillsets for the 21st century. We'll start with an intro about the concept of creativity (and the parallels to design).
Next, we'll flex our creative muscles in various short exercises. The aim is to let you
(re-)experience applied creativity and try basic approaches. Eventually we reflect on ways on how to integrate some of the approaches into our daily routine and hone a creative lifestyle.
About Stephan Kardos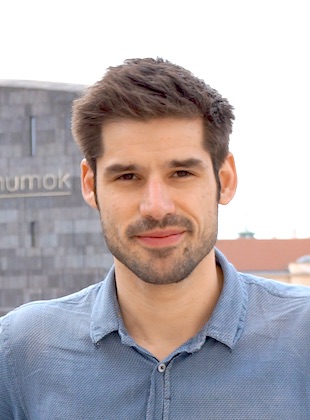 Stephan founded the Creativity Gym to exercise creativity and design skills. The focus is on designing learning experiences that empower others to create and innovate by applying creativity and design. Stephan initiated the OpenIDEO Vienna Chapter to engage the Viennese Community in the "impact-through-design" movement. Previously he co-founded two start-ups and was employed in the area of learning and development at several companies.
PLEASE NOTE: This edition of the breakfast is on a THURSDAY.
Also note that this event is for Hub Members only.
—
"Skillshare Breakfast" is a monthly mini-workshop event series hosted by and for members of Impact Hub Vienna, aiming to provide a platform for skill-exchange among the members of the community on a crowdsourced (bring-your-own-breakfast) basis. For more info on the upcoming Skillshare Breakfasts get in touch with Alex [skillshare@thinking-company.at].
Not a member of Impact Hub Vienna and interested in joining? Find out more how to become a member and what does a membership include here.