Skillshare Breakfast #14: I DON'T THINK, THEREFORE I AM [members only]
How to turn off the ongoing stream of unnecessary thoughts and focus on the task at hand
How to focus on the moment when you are multi-tasking a myriad of things?
How to remain in the present moment while preparing for presentations or events in the near and/or distant future?
Deadlines, expectations, an increasing challenge to balance the requirements of professional and private lives or maybe our own thoughts and attitude are the biggest saboteur of innovation and success within us –
This short workshop gives an insight how to juggle that all and to be your best self by reducing the stream of thoughts and entering a state of inner silence within a few minutes.
How to be your best self
Based on my philosophy "I do not think therefore I am", we will try out a few simple meditation techniques with very pragmatical output.
As I am practicing these simple techniques for past 19 years every morning and evening I can say that not only is it possible to reach a state in which your mind is completely silent without a single thought whatsoever, but it is also possible to maintain that state for several hours each day.
This state creates a tremendous relaxation – emotionally, mentally, physically – and enables you to focus on productivity.
These techniques have successfully been shared with many people working in governments, big companies, international institutions and universities (members of the European Union, governments, the UN, managers at Microsoft, University of Economics in Vienna)
About Arno Krimmer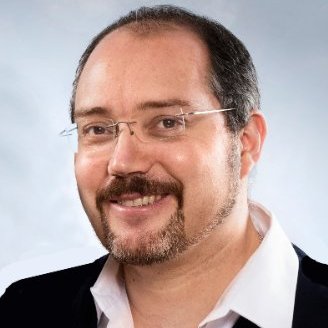 Arno Krimmer is a film producer who has 24 years of working experience in the media industry. Before starting his own production house ASCENDING FILM in 2015 he successfully worked on more than 30 theatrically released feature films.
Please note that this event is for Hub Members only.
—
"Skillshare Breakfast" is a monthly mini-workshop event series hosted by and for members of Impact Hub Vienna, aiming to provide a platform for skill-exchange among the members of the community on a crowdsourced (bring-your-own-breakfast) basis. For more info on the upcoming Skillshare Breakfasts get in touch with Alex [skillshare@thinking-company.at].
Not a member of Impact Hub Vienna and interested in joining? Find out more how to become a member and what does a membership include here.