Skillshare Breakfast #15: How to Reduce Your Level of Stress – [members only]
Do you feel stressed out?
Join this skillshare breakfast about stress management and learn how to reduce your level of stress.
Fellow hubber and psychologist Hannah Ertl is going to share her knowledge and experience about the topic of stress and stress management.
She'll focus on methods to help you to better understand and deal with the pressures of the modern workplace and stay calm when you are multi-tasking a myriad of things.
Topics
What is stress? What are the positive and negative effects stress? What can we do to deal with stress and reach a relaxed state of mind?
Theoretical Background of Stress
Positive and negative effects of Stress
The Symptoms of Excess Stress
Identifying and Managing Stress
About Hannah Ertl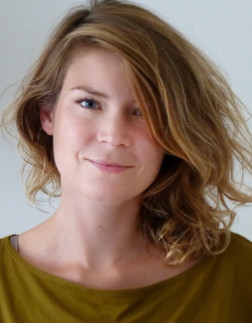 Hannah Ertl is member of the impact HUB, a Mediator, Clinical-, Health- and Organisational Psychologist and cultural manager. She currently works as a consultant for organisations evaluating mental stress in the workplace and designing, implementing and facilitating methods and workshops.
Please note that this event is for Hub Members only.
—
"Skillshare Breakfast" is a monthly mini-workshop event series hosted by and for members of Impact Hub Vienna, aiming to provide a platform for skill-exchange among the members of the community on a crowdsourced (bring-your-own-breakfast) basis. For more info on the upcoming Skillshare Breakfasts get in touch with Alex [skillshare@thinking-company.at].
Not a member of Impact Hub Vienna and interested in joining? Find out more how to become a member and what does a membership include here.